Cookie Cleaner (Cookie Eraser)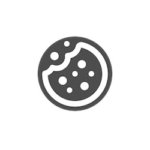 Cookie Cleaner (Cookie Eraser)
By unixeco
No Rating Available.
Download and install the Cookie Cleaner (Cookie Eraser) extension 0.2.1 for Microsoft edge store. Also, Cookie Cleaner addons is very helpful for every computer and mobile users Users.

Cookie Cleaner (Cookie Eraser) extension for Edge
Cookie Cleaner Extension For Microsoft Edge you can help with quality browsers. Day by Day, Microsoft Edge. This guide will help you to download Cookie Cleaner extension 0.2.1 on their website. Anyway, Cookie Cleaner is developed by unixeco. First, you must download their Edge browser then this guide will help to install on their browser through the extension.
In the event that you have wanted to download an extension onto the latest version of Microsoft Edge, there is a simple and straightforward course of action. The following steps will enable you to download and install any extensions that you might want to use.
Download Cookie Cleaner extension for Microsoft Edge
Edgeaddons.com is the most popular Microsoft Edge browser, an extension free download alternative website. On this website you can download Extensions no need for any Registration. I think you have a better solution to this website. Cookie Cleaner is the Accessibility category extension in the Microsoft Edge web store.
Anyway, You can understand how to download the free Cookie Cleaner extension 0.2.1 simply by visiting our website. There are no special technical skills required to save the files on your computer. So what are you waiting for? Go ahead!
Cookie Cleaner extension Features
Quickly delete/wipe your browser Cookies for a defined period with one click!
"Cookie Cleaner" is the easiest way to clear your browser stored cookies for a specified period. You can define a custom period on the options page. Also, you can define the area (zone) in which you want the data to be cleared.
For a more comprehensive cleaner try my "eCleaner" extension:
https://chrome.google.com/webstore/detail/ecleaner-forget-button/ejhlpopncnfaaeicmbdnddebccnkfenn
Using this extension it is possible to wipe cookies of three different zones:
1. Normal websites,
2. Protected websites,
3. Extension zone
Definitions:
-> Extensions zone: Extensions and packaged applications a user has installed
-> Protected websites zone: Websites that have been installed as hosted applications
For bug reports please visit:
https://github.com/andy-portmen/ecleaner
For FAQs please visit:
https://add0n.com/ecleaner.html?from=cookie-cleaner
Operation Modes:
1. Open the cleaning interface on each action click. In this mode, the user can define the cleaning period first or use presets.
2. Operate on headless mode without interface. In this mode, the action button's color changes to red when the operation is performed.
You can define a custom keyboard shortcut for this extension and use the headless mode if you prefer to clean the cookies silently without distraction.
In conclusion, the process for modifying our browser's behaviour to add the word count feature is unbelievably simple. In this regard, an extension not only solves a problem that we have but also adds a greater degree of functionality to the experience of using an Edge browser. If you have any problem with Cookie Cleaner Add-ons install feel free to comment below next reply to answer this question.
| | |
| --- | --- |
| Version: | 0.2.1 |
| File size: | 351KiB |
| Language: | Deutsch, English, Français, Nederlands, español, italiano, português (Brasil), português (Portugal), русский, 中文 (简体), 日本語 |
| Copyright: | unixeco |