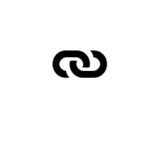 Link to Element
By Alex Dergachev
No Rating Available.
Download and install the Link to Element extension 0.2 for Microsoft edge store. Also, Link to Element addons is very helpful for every computer and mobile users.

Link to Element extension for Edge
Link to Element Extension For Microsoft Edge you can help with quality browsers. Day by Day, Microsoft Edge. This guide will help you to download Link to Element extension 0.2 on their website. Anyway, Link to Element is developed by Alex Dergachev. First, you must download their Edge browser then this guide will help to install on their browser through the extension.
In the event that you have wanted to download an extension onto the latest version of Microsoft Edge, there is a simple and straightforward course of action. The following steps will enable you to download and install any extensions that you might want to use.
Download Link to Element extension for Microsoft Edge
Edgeaddons.com is the most popular Microsoft Edge browser, an extension free download alternative website. On this website you can download Extensions no need for any Registration. I think you have a better solution to this website. Link to Element is the Accessibility category extension in the Microsoft Edge web store.
Anyway, You can understand how to download the free Link to Element extension 0.2 simply by visiting our website. There are no special technical skills required to save the files on your computer. So what are you waiting for? Go ahead!
Link to Element extension Features
Easily send and receive direct links to any section within an HTML page.
chrome-xpath-link
Did you ever want to deep link to a paragraph of an HTML page? If that section or paragrah has an HTML id attribute set, browsers will scroll to it if you append it to the URL hash https://github.com/dergachev/chrome-xpath-link#chrome-xpath-link
This extension allows you to easily copy a direct link to any element (with or without id attribute) simply by right clicking on it, and selecting "Get link to XPath" from the context menu.
Generally the paths will be of the following form: https://github.com/dergachev/chrome-xpath-link#readme/article/p-3
Upon visiting a URL that contains a valid xpath, the script will highgliht and scroll to that element.
A valid xpath is either any standard XPath expression (eg //*[@id="dom-element-id"]/div[4]), or an encoding of one as produced by this script (eg dom-element-id/div-4).
Installation
To use the plugin, simply download this CRX package file: https://github.com/dergachev/chrome-xpath-link/blob/master/chrome-xpath-link.crx?raw=true Note that it may be out of date relative to the source.
Inspiration
XPath code shamelessly copied from the Firebug Lite chrome extension: http://getfirebug.com/firebuglite#Debug My Chrome extension development was greatly aided by this tool: https://github.com/Rob–W/Chrome-Extension-Reloader
Read more
In conclusion, the process for modifying our browser's behaviour to add the word count feature is unbelievably simple. In this regard, an extension not only solves a problem that we have but also adds a greater degree of functionality to the experience of using an Edge browser. If you have any problem with Link to Element Add-ons install feel free to comment below next reply to answer this question.
| | |
| --- | --- |
| Version: | 0.2 |
| File size: | 28.25KiB |
| Language: | English |
| Copyright: | Alex Dergachev |