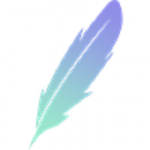 WebNote
By HoganTR
No Rating Available.
Download and install the WebNote extension 0.0.3 for Microsoft edge store. Also, WebNote addons is very helpful for every computer and mobile Users.

WebNote extension Download for Edge
Recently Microsoft Edge is the most popular browser in the world. Also, WebNote Extension For Microsoft Edge you can help quality browser using. Day by Day, increase user Microsoft Edge. A Microsoft Edge extension that allows you to note freely on web pages and save it persistently This guide will help you to download WebNote extension 0.0.3 on their website. Anyway, WebNote is developed by HoganTR. First, you must download their Edge browser then this guide will help to install on their browser through the extension.
In the event that you have wanted to download an extension onto the latest version of Microsoft Edge, there is a simple and straightforward course of action. The following steps will enable you to download and install any extensions that you might want to use.
Download WebNote extension for Microsoft Edge
Edgeaddons.com is the most popular Microsoft edge browser an extension free download alternative website. On this website when you can download Extensions no need for any Registration. I think you have a better solution to this website. WebNote is the Productivity category extension in the Microsoft Edge web store.
Anyway, You can understand that how to download the free WebNote extension 0.0.3 simply by visiting our website. There are no special technical skills required to save the files on your computer. So what are you waiting for? Go ahead!
WebNote extension Features
> Mainly used to solve the problem of "notes" when viewing documents and browsing web pages
How to use it?
1. Click the extension icon in the status bar to turn on the switch (enable the extension on the current page)
2. Select the target text with the mouse to start text annotation
3. In the pop-up toolbar, press and hold the first button to call up the secondary highlight color bar, providing a variety of highlight color options
4. For the existing mark, select arbitrarily to partially cancel
5. If you want to clear all notes on the current page, click the extension icon and click "Clear Notes" in the pop-up box
FeedBack
If you encounter any problems or bugs during use, I am very happy to receive your feedback, but I hope you can clearly describe the problem you encountered in the email (for example browsed websites, screenshots, etc.), the following is My email, looking forward to your feedback
trzerone@outlook.com
GitHub Repository: https://github.com/Hogan-TR/WebNote
一个可以让你在网页上自由"圈画",并且能够持久保存的 Edge 浏览器插件
> 主要用于解决查阅文档,浏览网页时的"笔记"问题
使用
1. 点击状态栏的扩展图标,打开开关(在当前页启用)
2. 鼠标选中目标文字,即可开始文本标注
3. 弹出工具栏中,长按第一个按钮,即可唤出二级高亮颜色栏,提供多种高亮颜色选择
4. 对于已有标记,任意选择即可部分取消
5. 若想清除当前页所有笔记,点击扩展图标,弹出框中点击"清除笔记"即可
反馈
如果您在使用过程中遇到了任何问题,希望您能够即时反馈,并附上出现问题时地相关信息(比如:浏览的网页、相关操作过程等),期待您的反馈 :)。以下是我的邮箱地址:trzerone@outlook.com,当然您也可以加入 QQ 群聊给出建议:794760692
How do I install the WebNote extension?
First, open up your browser and click on the three lines at the top left of your screen. Next, select "More tools" then "extensions" then "get extensions" then choose an extension to use. Press "Add." At this point, wait a few minutes. Finally, the WebNote extension has been installed.
How do I uninstall the WebNote extension?
To uninstall an extension, open up your browser, click on the three lines at the top left of your screen, select "more tools,"
then you can see your install extension. Now select and click uninstall button for your install extension. wait a few times, successfully remove your WebNote extension.
In conclusion, the process for modifying our browser's behavior to add the word count feature is unbelievably simple. In this regard, an extension not only solves a problem that we have but also adds a greater degree of functionality to the experience of using an Edge browser. If you have any problem with WebNote Add-ons install feel free to comment below next replay to answer this question.

| | |
| --- | --- |
| Version: | 0.0.3 |
| File size: | 956kb |
| Language: | English (United States) |
| Copyright: | HoganTR |