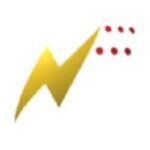 Autofill
By tohodo.com
No Rating Available.
Download and install the Autofill extension 11.2.0 for Microsoft edge store. Also, Autofill addons is very helpful for every computer and mobile Users.

Autofill extension for Edge
Recently Microsoft Edge is the most popular browser in the world. Also, Autofill Extension For Microsoft Edge you can help quality browser using. Day by Day, increase user Microsoft Edge. This guide will help you to download Autofill extension 11.2.0 on their website. Anyway, Autofill is developed by tohodo.com. First, you must download their Edge browser then this guide will help to install on their browser through the extension.
In the event that you have wanted to download an extension onto the latest version of Microsoft Edge, there is a simple and straightforward course of action. The following steps will enable you to download and install any extensions that you might want to use.
Download Autofill extension for Microsoft Edge
Edgeaddons.com is the most popular Microsoft edge browser an extension free download alternative website. On this website when you can download Extensions no need for any Registration. I think you have a better solution to this website. Autofill is the Productivity category extension in the Microsoft Edge web store.
Anyway, You can understand how to download the free Autofill extension 11.2.0 simply by visiting our website. There are no special technical skills required to save the files on your computer. So what are you waiting for? Go ahead!
Autofill extension Features
A form filler, form recovery, text snippets, and automation tool.
Your browser has a built-in autofill feature, but it doesn't work on all fields and requires you to select from a dropdown menu. Enter Autofill: now you can autofill form fields lightning fast without any user interaction, and so much more! If you know some JavaScript, then you can program Autofill to do a lot of cool stuff like submitting a form after autofilling it, highlighting keywords on a page, or even reloading a product page every 10 seconds until the product is in stock and completing the checkout. Increase your productivity; reduce your risk of repetitive strain injury and carpal tunnel syndrome.
FEATURES
? Set and forget — fill out forms in ZERO clicks! There's also a manual mode.
? Autofill everything — works on all input types (checkbox, color, date, email, hidden, number, password, radio, range, search, text, time), textarea fields, select fields, contentEditable fields, and rich text editors (WYSIWYG).
? Ultimate power — auto-click buttons and links, auto-submit forms, and any automation you can dream up using JavaScript or jQuery.
? Form fields wizard — use the infobar to automatically generate autofill rules for you without having to look at the HTML code.
? Easy to manage — create, sort, and duplicate profiles to better organize your autofill rules. You can also use search to quickly find a rule.
? Quick access — add autofill rules using the toolbar icon or right-click context menu. Assign profile hotkeys or use a global hotkey to execute rules from the infobar.
? Peace of mind — automatically save text fields in case the browser crashes.
? Regular Expressions — use powerful text matching patterns to identify fields to autofill.
? Text clips — insert boilerplate text snippets in text fields.
? Variables — use special variables to output boilerplate text, JavaScript return value, other rule names/values, random/sequential words from a list, incrementing/decrementing numbers, and random data.
? Site filters — restrict autofilling on a per-site or per-page basis (regex match by URL or document title).
? Exceptions — specify pages or entire websites to exclude from Autofill.
? Import/Export — back up your autofill rules and settings. Restore your data from a local or remote file. You can also share data across browsers by installing Autofill in each browser.
? Keyboard shortcuts — navigate and reorder rules using the keyboard for increased productivity.
? Localized — French, Portuguese (Portugal), and Simplified Chinese are supported. Translate Autofill into your local language if it's not currently listed.
PRIVACY & SECURITY
Autofill does not track your browsing history in any way, nor does it transmit any data over the internet. All data remains on your local hard disk drive at all times. However, the data saved by this extension is NOT encrypted, so any data you save remains in the clear, although it will remain on your hard drive and only someone who knows where to look and has physical access to your hard drive would be able to access it. Your activities are also not monitored by Google Analytics or equivalent tracking tags.
PERMISSIONS
The following permissions are required by this extension:
• host (http://*/*, https://*/*, file://*/*) — allow Autofill's content script to operate on all non-secure pages, secure pages, and local files. Technically, Autofill has to be able to read data (to detect form fields) and change data (to fill out the form for you) on the web pages that you visit. Note that Autofill does not and will never track your browsing history, nor does it transmit any data back to a remote server. Your data remains on your local hard drive at all times.
• contextMenus — add Autofill to the right-click context menu.
• storage — store rules and settings on your hard drive.
• unlimitedStorage — allow unlimited storage. Without this permission you would only be able to store 5 MB of data.
WHAT'S NEW
– Fixed issue saving text fields using wizard
How do I install the Autofill extension?
First, open up your browser and click on the three lines at the top left of your screen. Next, select "More tools" then "extensions" then "get extensions" then choose an extension to use. Press "Add." At this point, wait a few minutes. Finally, the Autofill extension has been installed.
How do I uninstall the Autofill extension?
To uninstall an extension, open up your browser, click on the three lines at the top left of your screen, select "more tools,"
then you can see your install extension. Now select and click uninstall button for your install extension. Wait a few times, successfully remove your Autofill extension.
In conclusion, the process for modifying our browser's behavior to add the word count feature is unbelievably simple. In this regard, an extension not only solves a problem that we have but also adds a greater degree of functionality to the experience of using an Edge browser. If you have any problem with Autofill Add-ons install feel free to comment below next replay to answer this question.
| | |
| --- | --- |
| Version: | 11.2.0 |
| File size: | 995KiB |
| Language: | English, English (UK), English (United States), 中文 (简体), 中文 (繁體) |
| Copyright: | tohodo.com |