CroxyProxy Free Web Proxy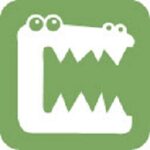 CroxyProxy Free Web Proxy
By https://www.croxyproxy.com
No Rating Available.
Download and install the CroxyProxy extension 0.99.24.1 for Microsoft edge store. Also, CroxyProxy addons is very helpful for every computer and mobile Users.

CroxyProxy Free Web Proxy extension for Edge
I will discuss the CroxyProxy Extension for edge. CroxyProxy Free Web Proxy is used to make the edge web proxy service. On their website, it is a precious edge extension. However, the Croxy Proxy extension was developed by a software company called https://www.croxyproxy.com. The original offline extension for CroxyProxy v0.99.24.1 was archived from the Chrome Web Store. Above all, how to download this CroxyProxy Extension in your edge browser is very well given.
CroxyProxy Extension for edge
Are you looking for an extension for the Edge browser? I will encourage you with the best information on downloading CroxyProxy Extension for your Microsoft Edge browser. Not every user always visits the website and wants a readymade website so that you can download the required extension.
Edgeaddons.com is the most popular Microsoft edge browser, an extension free download alternative website. On this website, when you can download Extensions no need for any Registration. I think you have a better solution for this website. CroxyProxy Free Web Proxy is the Accessibility category extension in the Microsoft Edge web store. You could learn more about the CroxyProxy extension or choose a server to download the extension file.
Also Read: BTRoblox – Making Roblox Better
CroxyProxy extension Features:
CroxyProxy Free Web Proxy is a free and reliable web proxy service. Access your favorite resources such as Youtube, Facebook, Gmail, and Google! CroxyProxy is a web proxy that allows accessing your favorite websites. The main difference between other proxies and VPNs is that it allows accessing only specific webpage or requests. You don't have to pass all of your internet traffic through it. For those who care about personal data privacy.
⦿ ability to access the only specific web page
⦿ web page context menu item to load the active page through the web proxy
⦿ web link context menu item to open through the web proxy
⦿ permalinks to share opened pages with friends
⦿ global proxy switch to enable proxy for every request
⦿ hides your real IP address, allows surfing anonymously
⦿ makes all websites SSL encrypted
⦿ basic version is free
Also Read: Sound Booster
How to Download CroxyProxy Extension for Edge?
Similarly, if you want to install this extension in your edge browser, it must be under your internet connection. CroxyProxy Extension cannot be used anywhere except Google Chrome and Opera Mini browser. Now follow how to install CroxyProxy for the edge browser.
1) First, open your Microsoft Edge browser.
2) Do a Google search for edgeaddons.com.
3) Hopefully, you will see the edgeaddons website.
4) Now search this website, CroxyProxy Extension.
5) Now open this extension.
6) If you follow the correct guidelines given by me, I think you will see the download button.
7) Now click on the download button.
8) The extension will be auto-installed in your edge browser in the final step.
CroxyProxy Version 0.99.24.1 Installation Notes
After you download CroxyProxy 0.99.24.1 extension, open edge extensions page (edge://extensions/ or find by edge menu icon > Extensions > Get extensions), and then drag and drop the *.crx file to the extensions page to install it.
How do I uninstall the CroxyProxy extension?
Maybe, if you want to uninstall this extension from your browser, follow the correct information I provided.
1) First of all! It would help if you opened your browser.
2) Click on the three dots at the top right.
3) Select more tools to find.
4) Click the extension
5) Hopefully, you will see many extensions. Choose your extension from there.
6) Click the Remove button.
7) if my guideline is correct, it will be uninstalled in a while. It will also be deleted.

In conclusion, the process of modifying our browser's behavior to add the word count feature is unbelievably simple. In this regard, an extension solves our problem and adds greater functionality to the experience of using an Edge browser.
| | |
| --- | --- |
| Version: | 0.99.24.1 |
| File size: | 1.28MiB |
| Language: | English |
| Copyright: | https://www.croxyproxy.com |