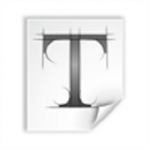 Font Finder
By Bermet
No Rating Available.
Download and install the Font Finder extension 0.5.5 for Microsoft edge store. Also, Font Finder addons is very helpful for every computer and mobile Users.

Font Finder extension for Edge
Recently Microsoft Edge is the most popular browser in the world. Also, Font Finder Extension For Microsoft Edge you can help quality browser using. Day by Day, increase user Microsoft Edge. Font Finder is created for designers, developers, and typographers. It allows a user to analyze the font information of any element on a page, copy any piece(s) of that information to the clipboard. This guide will help you to download Font Finder extension 0.5.5 on their website. Anyway, Font Finder is developed by Bermet. First, you must download their Edge browser then this guide will help to install on their browser through the extension.
In the event that you have wanted to download an extension onto the latest version of Microsoft Edge, there is a simple and straightforward course of action. The following steps will enable you to download and install any extensions that you might want to use.
Download Font Finder extension for Microsoft Edge
Edgeaddons.com is the most popular Microsoft edge browser an extension free download alternative website. On this website when you can download Extensions no need for any Registration. I think you have a better solution to this website. Font Finder is the Developer Tools category extension in the Microsoft Edge web store.
Anyway, You can understand that how to download the free Font Finder extension 0.5.5 simply by visiting our website. There are no special technical skills required to save the files on your computer. So what are you waiting for? Go ahead!
Font Finder extension Features
FontFinder has 3 key pieces of functionality:
1. Any font on a page can be completely analyzed
2. Any piece of an element's information can be copied to the clipboard
3. Any active element can have any piece of the font's options (such as color, size or family) adjusted inline
Any of these options can be quickly accessed through highlight & right-click, or right-click on page and inspect element item.
Information Captured:
1. Font color (rgb and hex)
2. Background color (rgb and hex)
3. Font family (including actual font being rendered!)
4. Font size
5. Line-height, vertical-align, letter and word spacing
6. Font weight, style, variant
7. Text transform, decoration, align and indent
8. Element's type, class and ID
For FAQs and bug reports please visit:
http://add0n.com/font-finder.html
Localization:
https://www.transifex.com/portmen/font-finder/dashboard/
Release notes:
version 0.1.4:
1. Extension now has toolbar button for font inspections
2. Add-on do not inject any unnecessary code to web pages anymore. Injection occurs upon user font inspection request.
version 0.1.6:
1. Font Finder now toggles selection mode when toolbar button is pressed.
version 0.2.0:
1. Get the list of all fonts in the current frame
2. Replace the font of selected element with a new one to see the appearance change
3. Icon now changes to orange when the extension is in the inspection mode
version 0.2.1:
1. It is now possible to change the window opening mode to embedded mode from the right-click items over the toolbar button. This mode is useful to use the extension on full-screen mode.
version 0.3.0
1. Font Finder now examines all the selected characters each by each to detect font used to display this particular character. This method gives a more accurate result. See the FAQs page for more info.
version 0.3.3
1. Options to hide context-menu items
version 0.3.4
1. Displays remote and local tags next to the rendered font
version 0.3.5
1. Displays the padding and margin of the selected node
How do I install the Font Finder extension?
First, open up your browser and click on the three lines at the top left of your screen. Next, select "More tools" then "extensions" then "get extensions" then choose an extension to use. Press "Add." At this point, wait a few minutes. Finally, the Font Finder extension has been installed.
How do I uninstall the Font Finder extension?
To uninstall an extension, open up your browser, click on the three lines at the top left of your screen, select "more tools,"
then you can see your install extension. Now select and click uninstall button for your install extension. wait a few times, successfully remove your Font Finder extension.
In conclusion, the process for modifying our browser's behavior to add the word count feature is unbelievably simple. In this regard, an extension not only solves a problem that we have but also adds a greater degree of functionality to the experience of using an Edge browser. If you have any problem with Font Finder Add-ons install feel free to comment below next replay to answer this question.
| | |
| --- | --- |
| Version: | 0.5.5 |
| File size: | 856kb |
| Language: | English (United States) |
| Copyright: | Bermet |