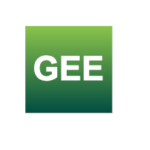 GitHub Emoji Extension
By kshida
No Rating Available.
Download and install the GitHub Emoji extension 1.3.0 for Microsoft edge store. Also, GitHub Emoji addons is very helpful for every computer and mobile users Users.

GitHub Emoji Extension extension for Edge
GitHub Emoji Extension For Microsoft Edge you can help with quality browsers. Day by Day, Microsoft Edge. This guide will help you to download GitHub Emoji Extension extension 1.3.0 on their website. Anyway, GitHub Emoji Extension is developed by kshida. First, you must download their Edge browser then this guide will help to install on their browser through the extension.
In the event that you have wanted to download an extension onto the latest version of Microsoft Edge, there is a simple and straightforward course of action. The following steps will enable you to download and install any extensions that you might want to use.
Download GitHub Emoji extension for Microsoft Edge
Edgeaddons.com is the most popular Microsoft Edge browser, an extension free download alternative website. On this website you can download Extensions no need for any Registration. I think you have a better solution to this website. GitHub Emoji Extension is the blogging category extension in the Microsoft Edge web store.
Anyway, You can understand how to download the free GitHub Emoji Extension extension 1.3.0 simply by visiting our website. There are no special technical skills required to save the files on your computer. So what are you waiting for? Go ahead!
GitHub Emoji extension Features
Extends the emoji functionality when entering comments on GitHub.
Description(日本語の説明は下の方にあります)
This is an extension used for commenting on GitHub!
It makes your emoji input easier.
You can see a list of emoji in a popup window, so you can use a variety of emoji.
The appearance of the popup will change according to your GitHub theme settings!
For example, if you are using GitHub in dark mode, the popup will also look black.
Please check the screenshot for an image of the popup that appears.
Use emoji to make your daily communication more expressive!
How to use
・Press the control and slash at the same time on your keyboard in the GitHub comment box.
・If you press the slash and left side control at the same time, a popup window for selecting emoji will appear.
・Then, just click on the emoji you want to enter, and the emoji code will be entered at the cursor position.
・Click on the category icon at the top of the popup to quickly navigate to the respective category.
・Clicking outside the popup will cancel the emoji input and close the popup.
説明
GitHubでのコメント入力時に、簡単に絵文字を使うことができる拡張機能です。
ポップアップで絵文字の一覧が表示されるので、いろいろな絵文字を使うことができます!
ポップアップの見た目は、GitHubのテーマ設定によって変わります。
例えば、GitHubをダークモードで使用している場合は、ポップアップも黒く表示されます。
表示されるポップアップのイメージは、スクリーンショットでご確認ください。
絵文字を使って、日々のコミュニケーションをより豊かなものにしましょう!
使用方法
・GitHubのコメント欄で、キーボードのcontrol(左側のキー)とslashを同時に押してください。
・スラッシュと左側のコントロールを同時に押すと、絵文字を選択するポップアップウィンドウが表示されます。
・その後、入力したい絵文字をクリックすると、カーソル位置に絵文字コードが入力されます。
・ポップアップ上部のカテゴリーアイコンをクリックすると、各カテゴリーに素早く移動します。
・ポップアップの外をクリックすると、絵文字の入力がキャンセルされ、ポップアップが閉じます。
In conclusion, the process for modifying our browser's behaviour to add the word count feature is unbelievably simple. In this regard, an extension not only solves a problem that we have but also adds a greater degree of functionality to the experience of using an Edge browser. If you have any problem with GitHub Emoji Extension Add-ons install feel free to comment below next reply to answer this question.
| | |
| --- | --- |
| Version: | kshida |
| File size: | 91.35KiB |
| Language: | English |
| Copyright: | kshida |