MediaPlayer – Video and Audio Player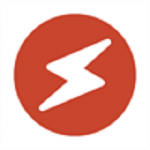 MediaPlayer – Video and Audio Player
By Bermet
No Rating Available.
Download and install the MediaPlayer extension 0.4.3 for Microsoft edge store. Also, MediaPlayer - Video and Audio Player addons is very helpful for every computer and mobile Users.

MediaPlayer – Video and Audio Player extension for Edge
Recently Microsoft Edge is the most popular browser in the world. Also, MediaPlayer Extension For Microsoft Edge you can help quality browser using. Day by Day, increase user Microsoft Edge. This guide will help you to download MediaPlayer extension 0.4.3 on their website. Anyway, MediaPlayer is developed by Bermet. First, you must download their Edge browser then this guide will help to install on their browser through the extension.
In the event that you have wanted to download MediaPlayer – Video and Audio Player extension onto the latest version of Microsoft Edge, there is a simple and straightforward course of action. The following steps will enable you to download and install any extensions that you might want to use.
Download MediaPlayer extension for Microsoft Edge
Edgeaddons.com is the most popular Microsoft edge browser MediaPlayer – Video and Audio Player extension free download alternative website. On this website when you can download Extensions no need for any Registration. I think you have a better solution to this website. MediaPlayer is the Productivity category extension in the Microsoft Edge web store.
Anyway, You can understand how to download the free MediaPlayer extension 0.4.3 simply by visiting our website. There are no special technical skills required to save the files on your computer. So what are you waiting for? Go ahead!
MediaPlayer extension Features
"Media Player" is a browser extension to play music and video files either locally or from an online source. This project aims to bring VLC like media playing experience by using native HTML5 technology. The add-on is built on top of the well-known video.js project by applying a few custom plug-ins to enhance the user experience. This player supports media boosting, speed control, playlist media selection, fullwidth-progress bar, HTTP-streaming (M3U8), and wave surfer visual for audio files.
You can start watching an offline video file by dragging and dropping the video file into the player or by pressing the big play button. To have the player load subtitle as well, make sure to drop both video and subtitle files together (The dropped subtitle should have the same name as the file and needs to be in SRT or VTT format). Also, you can add a subtitle file later using the "+CC" button. This button appears when there is no subtitle found for the current track.
You can use your keyboard to control the following playback options:
1. "F" key: This will toggle the fullscreen mode on and off
2. "Space" key: This will toggle the playing state of the player
3. "Key Up" and "key Down": These keys can be used to increase or decrease volume.
4. "Key Left" and "Key Right": These keys can be used to seek backward and forward for 10 seconds.
This extension also supports media keys even if the player is not focused. Additionally, the mouse wheel can also be used to increase or decrease the volume.
Change Log:
0.1.2:
1. Media Player now supports history (it will save the current track position and retrieves it after a restart)
2. Media player now supports global keyboard shortcuts for toggle pause and play state, move to the previous track and move to the next track
0.1.3:
1. Better playlist!
0.1.4:
1. For audio tracks, a seek-able wave-surfer is replaced the old poster image
2. playback rate is now adjustable.
0.1.7:
1. Supports live stream (m3u8)
2. Supports folder drop and recursive media file search
How do I install the MediaPlayer extension?
First, open up your browser and click on the three lines at the top left of your screen. Next, select "More tools" then "extensions" then "get extensions" then choose an extension to use. Press "Add." At this point, wait a few minutes. Finally, the MediaPlayer extension has been installed.
How do I uninstall the MediaPlayer extension?
To uninstall an extension, open up your browser, click on the three lines at the top left of your screen, select "more tools,"
then you can see your install extension. Now select and click uninstall button for your install extension. wait a few times, successfully remove your MediaPlayer extension.
In conclusion, the process for modifying our browser's behavior to add the word count feature is unbelievably simple. In this regard, an extension not only solves a problem that we have but also adds a greater degree of functionality to the experience of using an Edge browser. If you have any problem with MediaPlayer Add-ons install feel free to comment below next replay to answer this question.
| | |
| --- | --- |
| Version: | 0.4.3 |
| File size: | 274kb |
| Language: | English (United States) |
| Copyright: | Bermet |