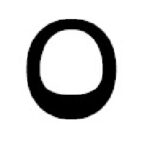 OpenDyslexic for Chrome
By abbiecod.es
No Rating Available.
Download and install the OpenDyslexic extension 20.1.1 for Microsoft edge store. Also, OpenDyslexic addons is very helpful for every computer and mobile Users.

OpenDyslexic for Chrome extension for Edge
Recently Microsoft Edge is the most popular browser in the world. Also, OpenDyslexic Extension For Microsoft Edge you can help quality browser using. Day by Day, increase user Microsoft Edge. This guide will help you to download OpenDyslexic extension 20.1.1 on their website. Anyway, OpenDyslexic is developed by abbiecod.es. First, you must download their Edge browser then this guide will help to install on their browser through the extension.
In the event that you have wanted to download an extension onto the latest version of Microsoft Edge, there is a simple and straightforward course of action. The following steps will enable you to download and install any extensions that you might want to use.
Download OpenDyslexic extension for Microsoft Edge
Edgeaddons.com is the most popular Microsoft edge browser an extension free download alternative website. On this website when you can download Extensions no need for any Registration. I think you have a better solution to this website. OpenDyslexic is the accessibility category extension in the Microsoft Edge web store.
Anyway, You can understand how to download the free OpenDyslexic extension 20.1.1 simply by visiting our website. There are no special technical skills required to save the files on your computer. So what are you waiting for? Go ahead!
OpenDyslexic extension Features
Format pages using the OpenDyslexic font and low contrast help
ABOUT
Open-Dyslexic is an open sourced font created to increase readability for readers with dyslexia. This extension overrides all fonts on web pages with the OpenDyslexic font, and formats pages to be more easily readable.
Your brain can sometimes do funny things to letters. OpenDyslexic tries to help prevent some of these things from happening. Letters have heavy weighted bottoms to add a kind of "gravity" to each letter. You are able to quickly figure out which part of the letter is down because of this feature. It aids in recognizing the correct letter and sometimes helps to keep your brain from rotating them around. Consistently weighted bottoms can also help reinforce the line of text. The unique shapes of each letter can help prevent confusion by flipping and swapping.
Open-Dyslexic has recently received favourable coverage from the BBC (http://bbc.com/news/technology-19734341) and is included in many iOS and Android apps.
Unlike much other dyslexia or DRD typefaces, OpenDyslexic is completely free for individuals, companies, schools, and in short: everyone.
MAINTAINER
This extension is being maintained by Robert James Gabriel (https://www.robertgabriel.ninja).
Thanks, Robert James Gabriel!
His app Helperbird, which is also for people with accessibility, if you show your support check it out here (https://www.helperbird.coml)
CHANGELOG
Full changelog/source code available: https://github.com/OpenDyslexic/opendyslexic-chrome
Copying is Love. <3
SOCIAL MEDIA
Check out http://OpenDyslexic.org for more information and resources!
Like OpenDyslexic on facebook: https://www.facebook.com/OpenDyslexic
Or follow @OpenDyslexic for news and updates on this extension and OpenDyslexic
How do I install the OpenDyslexic extension?
First, open up your browser and click on the three lines at the top left of your screen. Next, select "More tools" then "extensions" then "get extensions" then choose an extension to use. Press "Add." At this point, wait a few minutes. Finally, the OpenDyslexic extension has been installed.
How do I uninstall the OpenDyslexic extension?
To uninstall an extension, open up your browser, click on the three lines at the top left of your screen, select "more tools,"
then you can see your install extension. Now select and click uninstall button for your install extension. Wait a few times, successfully remove your OpenDyslexic extension.
In conclusion, the process for modifying our browser's behavior to add the word count feature is unbelievably simple. In this regard, an extension not only solves a problem that we have but also adds a greater degree of functionality to the experience of using an Edge browser. If you have any problem with OpenDyslexic Add-ons install feel free to comment below next replay to answer this question.
| | |
| --- | --- |
| Version: | 20.1.1 |
| File size: | 325KiB |
| Language: | Bahasa Indonesia, Bahasa Melayu, Deutsch, English, Filipino, Français, Nederlands, Norsk, Tiếng Việt, Türkçe, català, eesti, español, hrvatski, italiano, latviešu, magyar, slovenščina, svenska, čeština, Ελληνικά, Српски, български, українська, فارسی‎, मराठी, বাংলা, ગુજરાતી, తెలుగు, ಕನ್ನಡ, മലയാളം, ไทย, ‫العربية, 日本語, 한국어 |
| Copyright: | abbiecod.es |