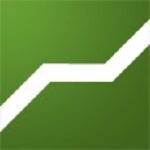 SERP Preview Tool
By dejan-tools
No Rating Available.
Download and install the SERP PREVIEW TOOL extension 2.3.2 for Microsoft edge store. Also, SERP PREVIEW TOOL addons is very helpful for every computer and mobile Users.

SERP Preview Tool extension for Edge
Recently Microsoft Edge is the most popular browser in the world. Also,  SERP PREVIEW TOOL Extension For Microsoft Edge you can help quality browser using. Day by Day, increase user Microsoft Edge. This guide will help you to download  SERP PREVIEW TOOL extension 2.3.2 on their website. Anyway,  SERP PREVIEW TOOL is developed by dejan-tools. First, you must download their Edge browser then this guide will help to install on their browser through the extension.
In the event that you have wanted to download an extension onto the latest version of Microsoft Edge, there is a simple and straightforward course of action. The following steps will enable you to download and install any extensions that you might want to use.
Download  SERP PREVIEW TOOL extension for Microsoft Edge
Edgeaddons.com is the most popular Microsoft edge browser an extension free download alternative website. On this website when you can download Extensions no need for any Registration. I think you have a better solution to this website.  SERP PREVIEW TOOL is the Developer Tools category extension in the Microsoft Edge web store.
Anyway, You can understand how to download the free  SERP PREVIEW TOOL extension 2.3.2 simply by visiting our website. There are no special technical skills required to save the files on your computer. So what are you waiting for? Go ahead!
 SERP PREVIEW TOOL extension Features
SERP Preview Tool by DejanSEO
Visualise how your website will appear in the search results with a simple and light SERP preview tool. The extension allows you to quickly tweak different combinations of TITLE and META DESCRIPTION with search term applied in the visual output simulating search engine result page snippet.
This extension is browser based only and it does not read or store any of your data remotely.
Make sure to reload page you're currently on before you start playing with addon
– Changelog –
|||||||||||||||||||||||||||||||||||||||||||||||||||||||||||||||||||||||||
* 15-12-14 v1.7.2
– Preview updated to match current Google design.
– Small performance improvements.
* 26-11-14 v1.7.1
Using geolocation API, chooses the right SEMrush API server for your location.
* 24-11-14 Version 1.7.0
Due to partnership with SEMrush, SERP PT now shows top organic keywords for the URL, and highlights those found in title and description.
* 23-11-12 Version 1.6.2
Fixed issues with meta description
* 13-07-12:
Fixed issues:
When you open the plugin, it doesn't truncate the existing title/description if it's too long
If you change the title/description then refresh the page, it loads the old data
If you have multiple Chrome windows (not tabs) open, it shows the data for the newer window open.
'Reset Fields' should return to the title/description of the page, rather than be removed completely
* 04-10-11:
Tweaked CSS go give adding more integrated and native look.
Tweaked CSS to current SERP's colors.
* 14-10-11:
Auto populating form with current page data
Added Copy 2 Clipboard and Reset form buttons
Code cleanup
|||||||||||||||||||||||||||||||||||||||||||||||||||||||||||||||||||||||||
Want to test drive before installation? No worries.
Online version of this tool is located here: https://dejanmarketing.com/serp-preview-tool
Brought to you by Dejan Marketing: https://dejanmarketing.com/
How do I install the  SERP PREVIEW TOOL extension?
First, open up your browser and click on the three lines at the top left of your screen. Next, select "More tools" then "extensions" then "get extensions" then choose an extension to use. Press "Add." At this point, wait a few minutes. Finally, the  SERP PREVIEW TOOL extension has been installed.
How do I uninstall the  SERP PREVIEW TOOL extension?
To uninstall an extension, open up your browser, click on the three lines at the top left of your screen, select "more tools,"
then you can see your install extension. Now select and click uninstall button for your install extension. Wait a few times, successfully remove your  SERP PREVIEW TOOL extension.
In conclusion, the process for modifying our browser's behavior to add the word count feature is unbelievably simple. In this regard, an extension not only solves a problem that we have but also adds a greater degree of functionality to the experience of using an Edge browser. If you have any problem with  SERP PREVIEW TOOL Add-ons install feel free to comment below next replay to answer this question.
FAQ
| | |
| --- | --- |
| Version: | 2.3.2 |
| File size: | 87.63KiB |
| Language: | English (UK) |
| Copyright: | dejan-tools |