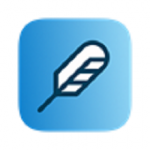 SQLite Manager
By Free Simple Apps
No Rating Available.
Download and install the SQLite Manager 1.0.4 for Microsoft edge store. Also, SQLite Manager addons is very helpful for every computer and mobile Users.

SQLite Manager extension for Edge
Recently Microsoft Edge is the most popular browser in the world. Also, SQLite Manager Extension For Microsoft Edge you can help quality browser using. Day by Day, increase user Microsoft Edge. SQLite Manager allows you to edit/view SQLite databases directly in the browser. You can read one or multiple SQLite databases and run SQLite commands. This guide will help you to download SQLite Manager extension 1.0.4 on their website. Anyway, SQLite Manager is developed by Free Simple Apps. First, you must download their Edge browser then this guide will help to install on their browser through the extension.
In the event that you have wanted to download an extension onto the latest version of Microsoft Edge, there is a simple and straightforward course of action. The following steps will enable you to download and install any extensions that you might want to use.
Download SQLite Manager extension for Microsoft Edge
Edgeaddons.com is the most popular Microsoft edge browser an extension free download alternative website. On this website when you can download Extensions no need for any Registration. I think you have a better solution to this website. SQLite Manager is the Developer Tools category extension in the Microsoft Edge web store.
Anyway, You can understand that how to download the free Image Downloader extension 1.0.4 simply by visiting our website. There are no special technical skills required to save the files on your computer. So what are you waiting for? Go ahead!
SQLite Manager extension Features
★ Main Features:
✔ Load SQLite database files from your device
– Use the "File" menu to open or create a new SQLite database or simply drop a database into this window.
You can work on several databases. To select the active database use the selector tool on the top right side of the screen.
✔ Manage your database, using SQL or Math, js commands
– You can run one or more SQLite or Math.js commands in each computational box. To execute the command press the "Enter" key.
To move to the next line without executing the command use the "Shift" + "Enter" key combination. Note that each computational box
can either run SQLite or Math.js commands. You are not allowed to mix these two.
✔ Extended help by commands
– Use help("command name") to get more info about each Math.js command (e.g.: help("selected")).
This function is not usable for SQLite commands at the moment.
✔ Build plots of database
– plot: plot one or more arrays. See the Chart.js menu for examples
This software is 100% free and does not require you to pay.
How do I install the SQLite Manager extension?
First, open up your browser and click on the three lines at the top left of your screen. Next, select "More tools" then "extensions" then "get extensions" then choose an extension to use. Press "Add." At this point, wait a few minutes. Finally, the SQLite Manager extension has been installed.
How do I uninstall the SQLite Manager extension?
To uninstall an extension, open up your browser, click on the three lines at the top left of your screen, select "more tools,"
then you can see your install extension. Now select and click uninstall button for your install extension. wait a few times, successfully remove your SQLite Manager extension.
In conclusion, the process for modifying our browser's behavior to add the word count feature is unbelievably simple. In this regard, an extension not only solves a problem that we have but also adds a greater degree of functionality to the experience of using an Edge browser. If you have any problem with SQLite Manager Add-ons install feel free to comment below next replay to answer this question.
| | |
| --- | --- |
| Version: | 1.0.4 |
| File size: | 451kb |
| Language: | English (United States) |
| Copyright: | Free Simple Apps |