Text Style 𝐆𝐞𝐧𝐞𝐫𝐚𝐭𝐨𝐫 😎 🅾🅽🅻🅸🅽🅴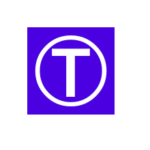 Text Style 𝐆𝐞𝐧𝐞𝐫𝐚𝐭𝐨𝐫 😎 🅾🅽🅻🅸🅽🅴
By keyaranisarkhel
No Rating Available.
Download and install the Text Style 𝐆𝐞𝐧𝐞𝐫𝐚𝐭𝐨𝐫 extension 1.2 for Microsoft edge store. Also, Text Style 𝐆𝐞𝐧𝐞𝐫𝐚𝐭𝐨𝐫 addons is very helpful for every computer and mobile users Users.

Text Style 𝐆𝐞𝐧𝐞𝐫𝐚𝐭𝐨𝐫 😎 🅾🅽🅻🅸🅽🅴 extension for Edge
Text Style 𝐆𝐞𝐧𝐞𝐫𝐚𝐭𝐨𝐫 Extension For Microsoft Edge you can help with quality browsers. Day by Day, Microsoft Edge. This guide will help you to download Text Style 𝐆𝐞𝐧𝐞𝐫𝐚𝐭𝐨𝐫 extension 1.2 on their website. Anyway, Text Style 𝐆𝐞𝐧𝐞𝐫𝐚𝐭𝐨𝐫 is developed by keyaranisarkhel. First, you must download their Edge browser then this guide will help to install on their browser through the extension.
In the event that you have wanted to download an extension onto the latest version of Microsoft Edge, there is a simple and straightforward course of action. The following steps will enable you to download and install any extensions that you might want to use.
Download Text Style 𝐆𝐞𝐧𝐞𝐫𝐚𝐭𝐨𝐫 extension for Microsoft Edge
Edgeaddons.com is the most popular Microsoft Edge browser, an extension free download alternative website. On this website you can download Extensions no need for any Registration. I think you have a better solution to this website. Text Style 𝐆𝐞𝐧𝐞𝐫𝐚𝐭𝐨𝐫 is the blogging category extension in the Microsoft Edge web store.
Anyway, You can understand how to download the free BobiTag extension 1.2 simply by visiting our website. There are no special technical skills required to save the files on your computer. So what are you waiting for? Go ahead!
Text Style 𝐆𝐞𝐧𝐞𝐫𝐚𝐭𝐨𝐫 extension Features
🆃🅴🆇🆃 🆂🆃🆈🅻🅴 𝔾𝕖𝕟𝕖𝕣𝕒𝕥𝕠𝕣 Generate 𝓬𝓸𝓸𝓵 ⓣⓔⓧⓣ ⓕⓞⓝⓣⓢ for share Social Media ⭐🥰🔥👌 Account with Copy & Paste option
Convert your normal text name font into 𝓈𝓉𝓎𝓁𝒾𝓈𝒽 𝓁𝑜𝑜𝓀𝒾𝓃𝑔 𝓉𝑒𝓍𝓉 name with our online🆃🅴🆇🆃 🆂🆃🆈🅻🅴 𝔾𝕖𝕟𝕖𝕣𝕒𝕥𝕠𝕣. Get the best cool symbols and text 𝕗𝕠𝕟𝕥𝕤 style for Free with easy copy and paste options.
Font Maker is a simple chrome web store extension that provides you to generate Cool Fancy Fonts or text that you can share on Instagram, Twitter, WhatsApp, Facebook, and more. You can call it Fancy Letters Generator also. It may seem like a challenging task to generate beautiful fonts but believe me, and it is an effortless task that any person can generate quickly. You can type your text in the white box at the top, and within a second, the various stylist text will automatically generate what you have written. These fonts have a remarkable ability to attract people's attention. If you write something using this type of fonts on social media, everyone will look at it a little differently, which will help you become famous
In conclusion, the process for modifying our browser's behaviour to add the word count feature is unbelievably simple. In this regard, an extension not only solves a problem that we have but also adds a greater degree of functionality to the experience of using an Edge browser. If you have any problem with Text Style 𝐆𝐞𝐧𝐞𝐫𝐚𝐭𝐨𝐫 Add-ons install feel free to comment below next reply to answer this question.
| | |
| --- | --- |
| Version: | 1.2 |
| File size: | 70.33KiB |
| Language: | English |
| Copyright: | keyaranisarkhel |