utf-8 and unicode characters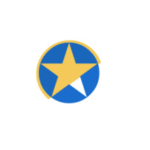 utf-8 and unicode characters
By codexico.com.br
No Rating Available.
Download and install the utf-8 and unicode characters extension 2.2 for Microsoft edge store. Also, utf-8 and unicode characters addons is very helpful for every computer and mobile users Users.

utf-8 and unicode characters extension for Edge
utf-8 and unicode characters Extension For Microsoft Edge you can help with quality browsers. Day by Day, Microsoft Edge. This guide will help you to download utf-8 and unicode characters extension 2.2 on their website. Anyway, utf-8 and unicode characters is developed by codexico.com.br . First, you must download their Edge browser then this guide will help to install on their browser through the extension.
In the event that you have wanted to download an extension onto the latest version of Microsoft Edge, there is a simple and straightforward course of action. The following steps will enable you to download and install any extensions that you might want to use.
Download utf-8 and unicode characters extension for Microsoft Edge
Edgeaddons.com is the most popular Microsoft Edge browser, an extension free download alternative website. On this website you can download Extensions no need for any Registration. I think you have a better solution to this website. utf-8 and unicode characters is the blogging category extension in the Microsoft Edge web store.
Anyway, You can understand how to download the free BobiTag extension 2.2 simply by visiting our website. There are no special technical skills required to save the files on your computer. So what are you waiting for? Go ahead!
utf-8 and unicode characters extension Features
utf-8 characters
☞ utf8 characters is an extension that contains a list of cool characters ☆ ✪ ✰ to copy and paste into your messages ❀ on sites that use utf, like twitter or wordpress ☺ ✓
➩ I ❤ ☕ with chrome in the ☔ ☺☻
Warning: only for modern Operating Systems.
Approximately 80% of the characters appear in Windows 7 and 10% on Windows XP.
100% in most Linux distributions.
code: http://github.com/codexico/UTF-8-Chrome-Extension
Firefox Extension: https://addons.mozilla.org/firefox/addon/utf8-characters/
These are only a sample, it's really hard for the device to render so many fonts!
They appear depending on the fonts installed on the system, if you want more you can try to download this fonts:
BabelStone Han http://www.babelstone.co.uk/Fonts/Han.html
Quivira http://www.quivira-font.com/
Deja Vu http://dejavu-fonts.org/wiki/Main_Page
Unicode Fonts for Ancient Scripts http://users.teilar.gr/~g1951d/
Code2000 http://www.fontspace.com/james-kass/code2000
WAZU JAPAN's Gallery of Unicode Fonts http://www.wazu.jp/gallery/views/View_MPH2BDamase.html
All about utf: The Unicode Consortium http://www.unicode.org/
In conclusion, the process for modifying our browser's behaviour to add the word count feature is unbelievably simple. In this regard, an extension not only solves a problem that we have but also adds a greater degree of functionality to the experience of using an Edge browser. If you have any problem with utf-8 and unicode characters Add-ons install feel free to comment below next reply to answer this question.
| | |
| --- | --- |
| Version: | 2.2 |
| File size: | 96.62KiB |
| Language: | English |
| Copyright: | codexico.com.br |