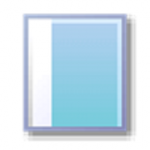 WebScrapBook
By Danny Lin
No Rating Available.
Download and install the WebScrapBook extension 1.7.1 for Microsoft edge store. Also, WebScrapBook addons is very helpful for every computer and mobile Users.

WebScrapBook extension for Edge
Recently Microsoft Edge is the most popular browser in the world. Also, WebScrapBook Extension For Microsoft Edge you can help quality browser using. Day by Day, increase user Microsoft Edge. WebScrapBook is a browser extension that captures the web page faithfully with various archive formats and customizable configurations, for future retrieval, organization, annotation, and editing. This project inherits from legacy Firefox add-on ScrapBook X. This guide will help you to download WebScrapBook extension 1.7.1 on their website. Anyway, WebScrapBook is developed by Danny Lin. First, you must download their Edge browser then this guide will help to install on their browser through the extension.
In the event that you have wanted to download an extension onto the latest version of Microsoft Edge, there is a simple and straightforward course of action. The following steps will enable you to download and install any extensions that you might want to use.
Download WebScrapBook extension for Microsoft Edge
Edgeaddons.com is the most popular Microsoft edge browser an extension free download alternative website. On this website when you can download Extensions no need for any Registration. I think you have a better solution to this website. WebScrapBook is the Productivity category extension in the Microsoft Edge web store.
Anyway, You can understand that how to download the free WebScrapBook extension 1.7.1 simply by visiting our website. There are no special technical skills required to save the files on your computer. So what are you waiting for? Go ahead!
WebScrapBook extension Features
1. Capture faithfully: A web page shown in the browser can be captured without losing any subtle detail. Metadata such as source URL and timestamp are also recorded.
2. Customizable capture: WebScrapBook can save selected areas in a page, save the source page (before processed by scripts), or save the page as a bookmark. How to capture images, audio, video, fonts, frames, styles, scripts, etc. are also customizable. A web page can be saved as a folder, a ZIP-based archive file (HTZ or MAFF), or a single HTML file.
3. Page editing: A web page can be highlighted, annotated, or edited before or after capture.
4. Organizable collections: Captured pages can be organized in the browser sidebar using one or more scrapbooks, and each scrapbook holds a hierarchical tree structure to organize data items. Notes using HTML or markdown format can also be created and managed. (*)
5. Fulltext searching: Each scrapbook can be further indexed for a rich-feature search (using title, Fulltext, comment, source URL, create time, modify time, etc.). (*)
6. Remote access: Captured data can be hosted with a central backend server and be read or edited from other devices. Alternatively, a scrapbook can generate a static site index and be distributed as a static website. (*)
7. Mobile support: WebScrapBook supports mobile browsers such as Firefox for Android and Kiwi browsers. You can capture and edit the web page from a mobile phone or tablet.
8. Legacy ScrapBook support: Scrapbooks created from legacy ScrapBook or ScrapBook X can be converted into WebScrapBook-compliant format for usage. (*)
* All or partial functionality of a starred feature above requires a running collaborating backend server, which can be easily set up using PyWebScrapBook. (*)
* An HTZ or MAFF archive file can be viewed using the built-in archive page viewer, with PyWebScrapBook or other assistant tools, or by opening the index page after unzipping.
See Also:
* For further information and frequently asked questions, visit the documentation wiki: https://github.com/danny0838/webscrapbook/wiki/Intro
* For better discussion, please report an issue to the source repository: https://github.com/danny0838/webscrapbook/issues
* Donate to support us if you find this tool helpful: https://www.paypal.me/danny0838/5usd
How do I install the WebScrapBook extension?
First, open up your browser and click on the three lines at the top left of your screen. Next, select "More tools" then "extensions" then "get extensions" then choose an extension to use. Press "Add." At this point, wait a few minutes. Finally, the WebScrapBook extension has been installed.
How do I uninstall the WebScrapBook extension?
To uninstall an extension, open up your browser, click on the three lines at the top left of your screen, select "more tools,"
then you can see your install extension. Now select and click uninstall button for your install extension. wait a few times, successfully remove your WebScrapBook extension.
In conclusion, the process for modifying our browser's behavior to add the word count feature is unbelievably simple. In this regard, an extension not only solves a problem that we have but also adds a greater degree of functionality to the experience of using an Edge browser. If you have any problem with WebScrapBook Add-ons install feel free to comment below next replay to answer this question.
| | |
| --- | --- |
| Version: | 1.7.1 |
| File size: | 956kb |
| Language: | English (United States) |
| Copyright: | Danny Lin |