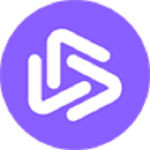 UltraWideo
By dvlden
No Rating Available.
Download UltraWideo Extension Microsoft edge help all video streaming and video embedded no need any plugin.you put into a fullscreen.

UltraWideo extension for Edge
I will explain the UltraWideo extension for Microsoft Edge. UltraWideo extension is a cross-browser extension for video play screens. it is Works on all video streaming platforms and Works on all embedded videos.
In the event that you have wanted to download an extension onto the latest version of Microsoft Edge, there is a simple and straightforward course of action. The following steps will enable you to download and install any extensions that you might want to use. check more: SmartProxy
UltraWideo extension for Edge
Edgeaddons.com is the most popular Microsoft edge browser extension free download alternative website. On this website when you can download Extensions no need for any Registration. I think you have a better solution for this website. UltraWideo is the entertainment category extension in the Microsoft Edge web store.
Anyway, You can understand how to download the free UltraWideo extension 2.4.2 simply by visiting our website. No special technical skills are required to save the files on your computer. So what are you waiting for? Go ahead!
UltraWideo extension Features
The cross-browser extension manipulates the video aspect ratio to fit your entire screen.
? Introduction
The only extension on the market with two significant functionalities that no other extension in this category possesses.
▸ Works on all video streaming platforms ✅
▸ Works on all embedded videos ✅
It doesn't matter if there are multiple direct or embedded video players on a single page. The extension is smart enough to manipulate the video you put into a fullscreen, without affecting other video players.
?‍♂️ Should you use it?
It's for everyone who wants power over the video aspect ratio. This extension is primarily for UltraWide monitors, but that does not mean it's only good for it. You can manipulate the video's size that contains horizontal or vertical black bars and let the video fill your entire screen for a better experience.
? How to use it?
The extension is relatively easy to use but very powerful at what it does. It has a couple of options:
▸ Pause the extension – It will stop listening for all memory-consuming events and restore any DOM manipulations.
▸ Toggle between modes – Toggle between different options will affect the video: normal, upscale, and stretch.
▸ Configurable shortcuts – Set desired keystroke, with a min/max of 3 keys to control pause or mode toggling.
? Works everywhere?
It is working on all globally popular video streaming platforms. Making a list of all platforms would be very expensive and time-consuming since many platforms are subscription-based.

How do I install the UltraWideo extension?
First, open up your browser and click on the three lines at the top left of your screen. Next, select "More tools" then "extensions" then "get extensions" then choose an extension to use. Press "Add." At this point, the extension has been installed.
Read more: IE Tab extension
How do I uninstall the UltraWideo extension?
To uninstall an extension, open up your browser, click on the three lines at the top left of your screen, select "more tools,"
In conclusion, the process of modifying our browser's behavior to add the word count feature is unbelievably simple. In this regard, an extension not only solves a problem that we have but also adds a greater degree of functionality to the experience of using an Edge browser. If you have any problem with UltraWideo Add-ons install feel free to comment below next replay to answer this question.
| | |
| --- | --- |
| Version: | 2.4.2 |
| File size: | 239KiB |
| Language: | English (United States) |
| Copyright: | dvlden |